Palimpsest: A Brief History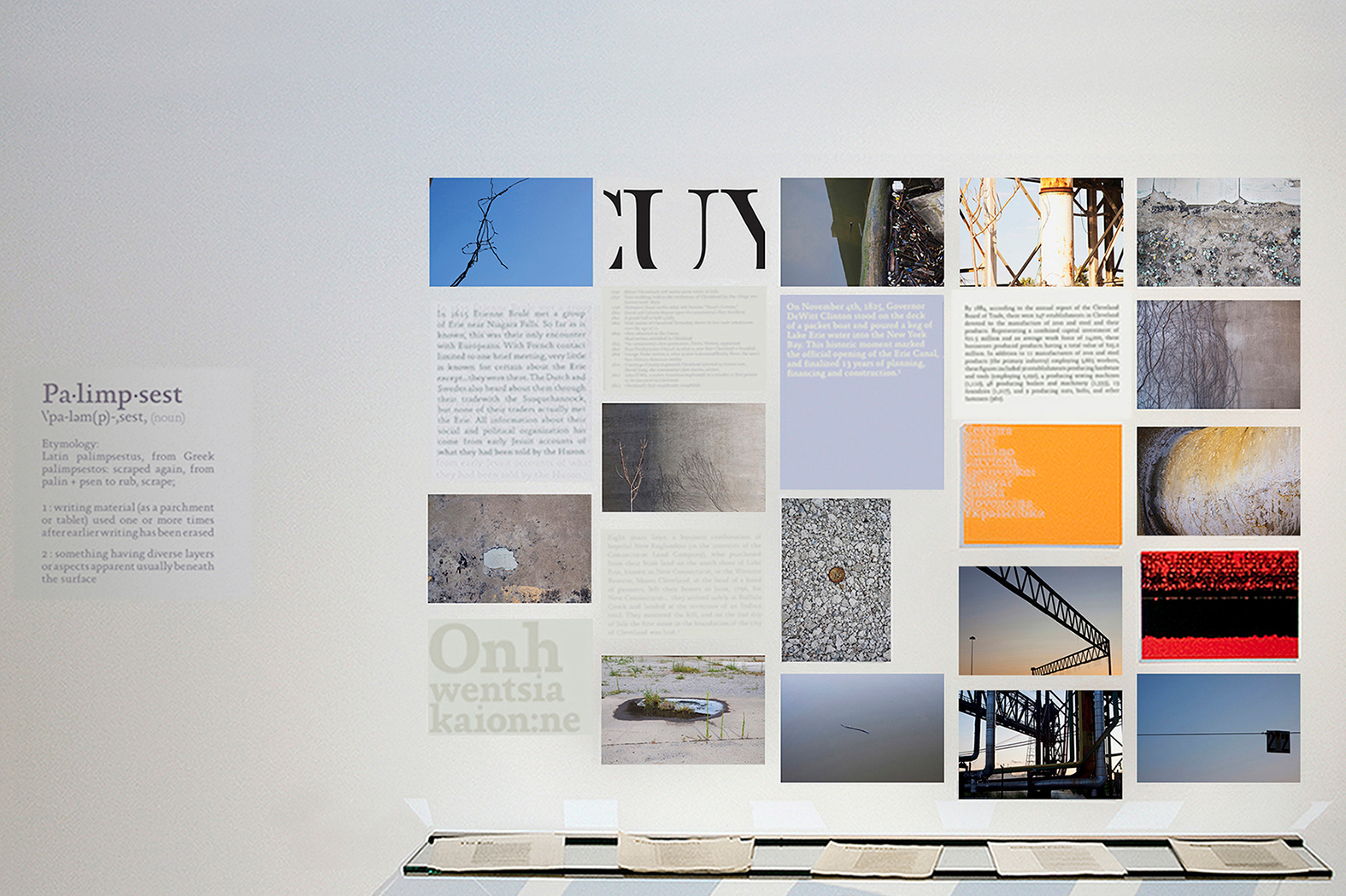 "Palimpsest: A Brief History", collaborative installation with photographer Mary Jo Toles.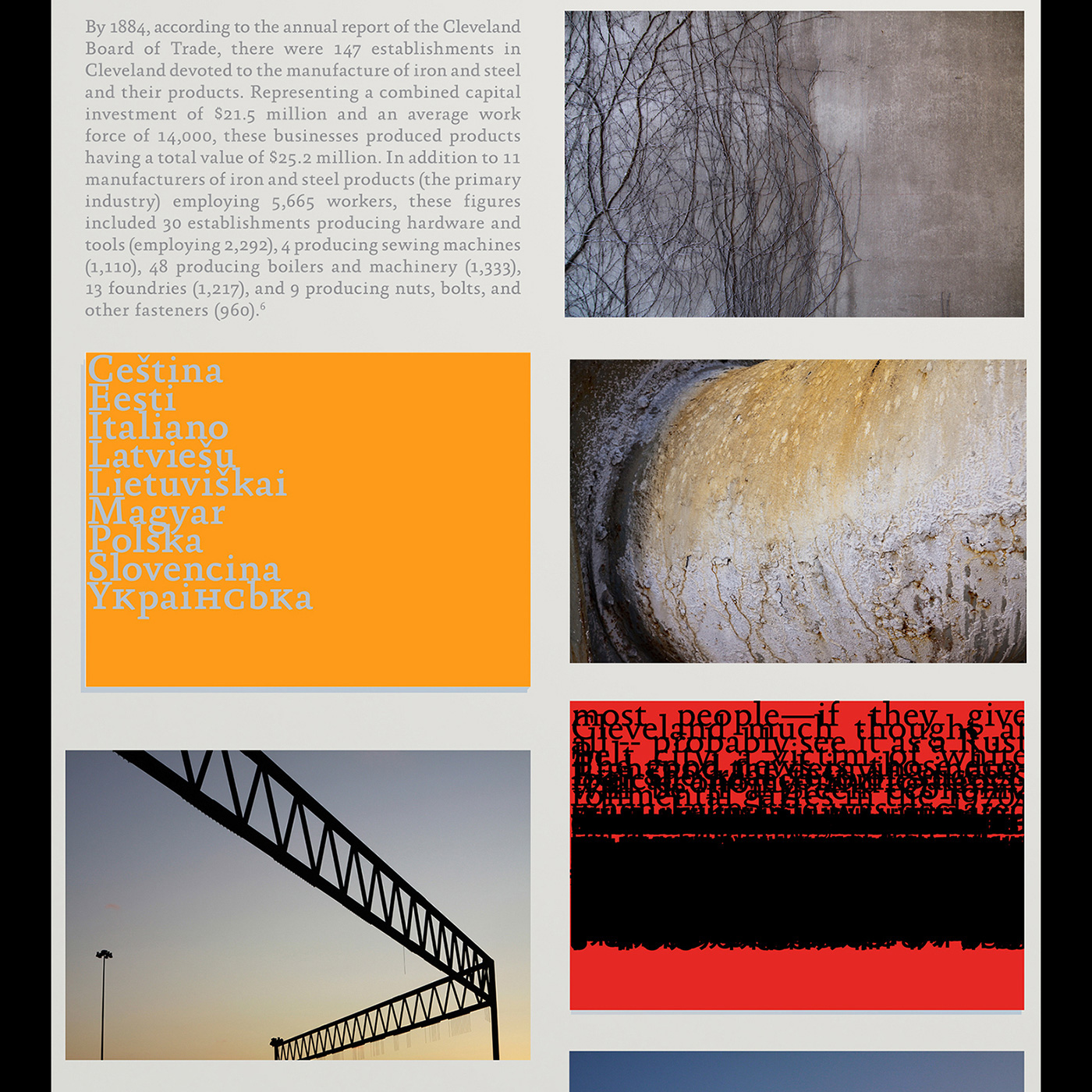 Detail of Palimpsest, vinyl text on wall, text pieces printed on Invercote board, photographs printed on metal. Photographs © Mary Jo Toles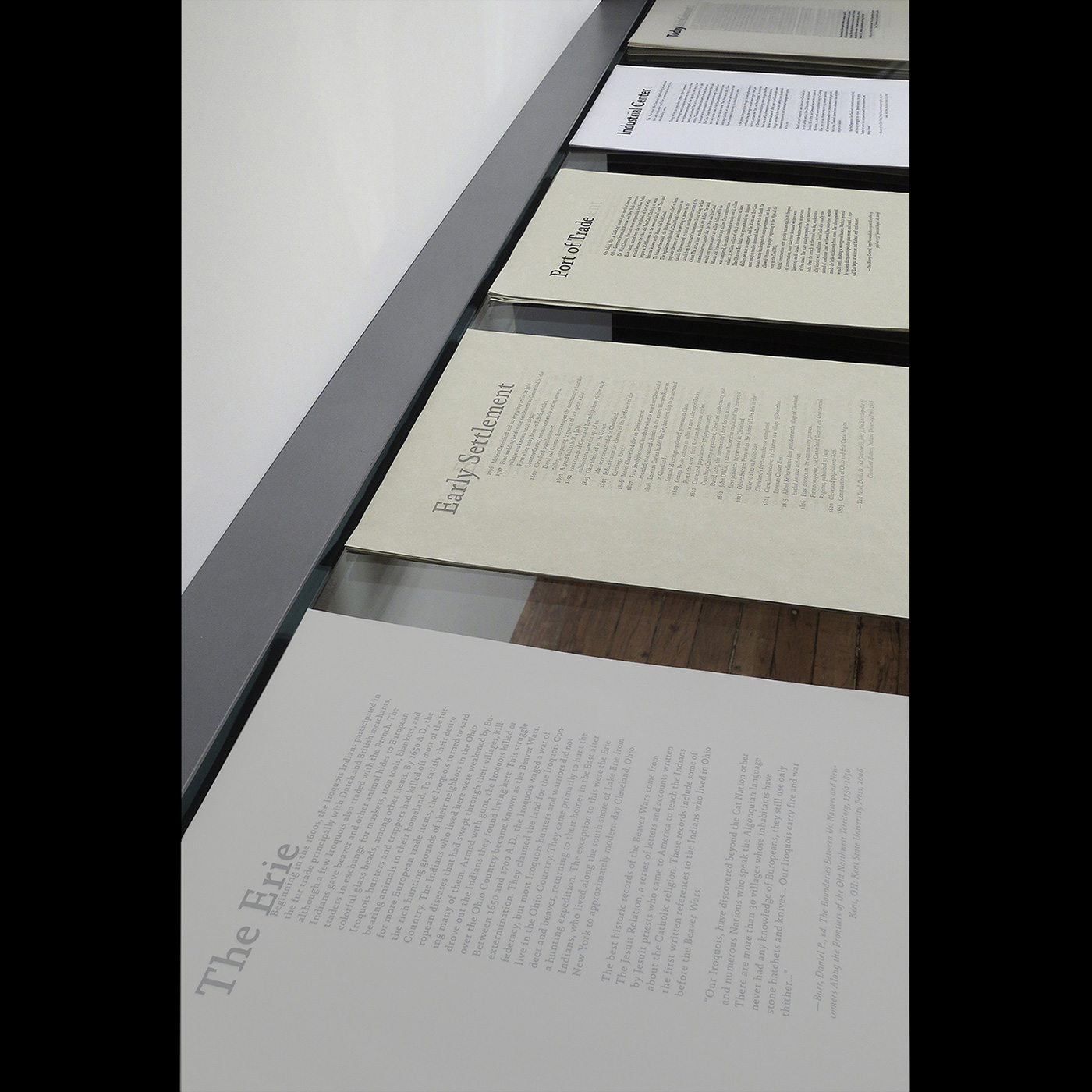 The history of Cleveland was divided into 5 major areas of inquiry: The Erie (Erielhonan) people who lived in the area before 1650; Early Settlement of "Cleaveland" (the "a" was dropped in the early 1800s); Port of Trade (The Erie Canal's impact on the region); Industrial Development after the Civil War; and Today. Each history was printed on a different stock - oilskin, parchment, unbleached cotton, bleached cotton and biodegradable plastic. These individual sheets were available for visitors to take with them. During the first installation, we gave away close to 1000 copies of all five sheets.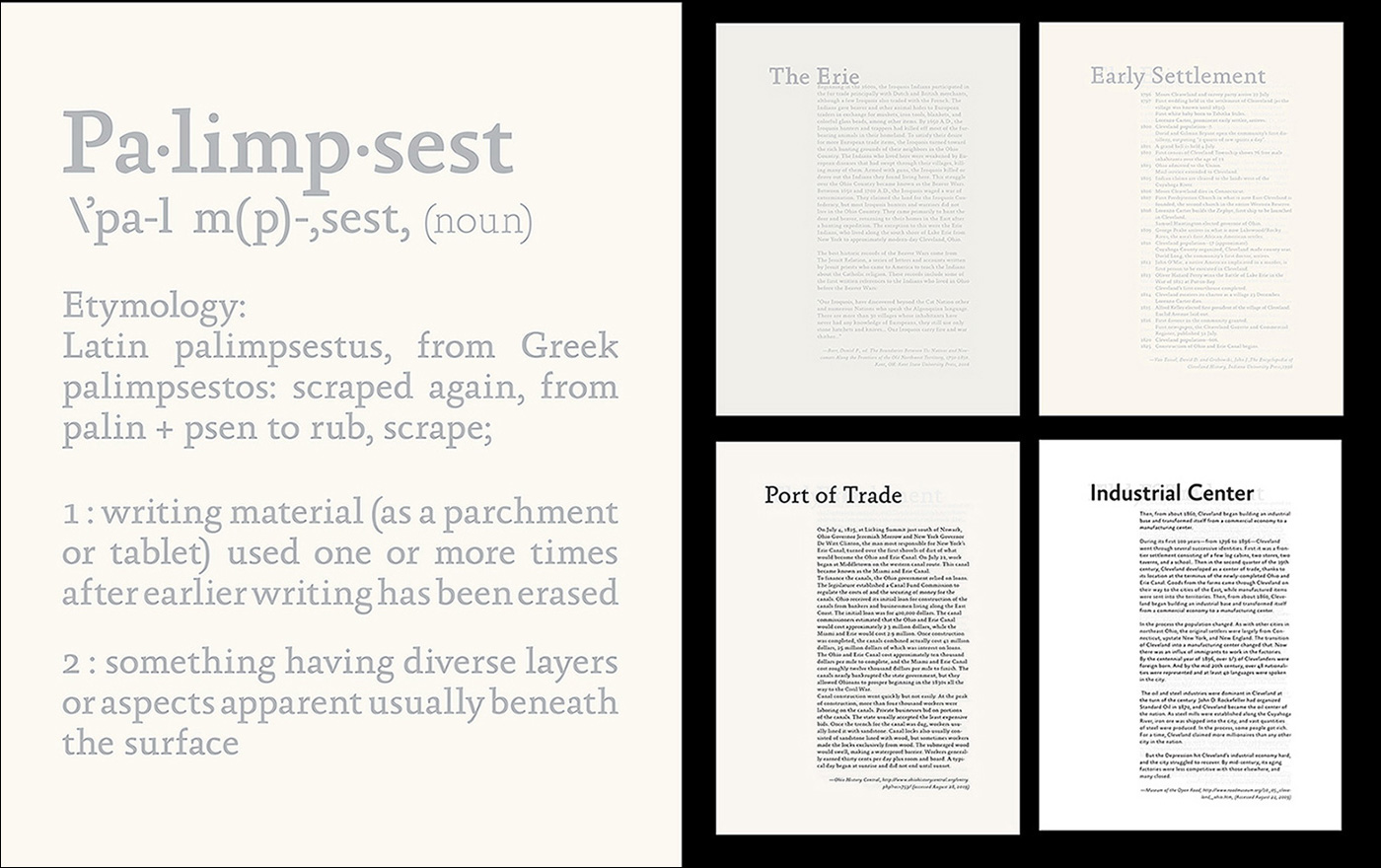 Detail of wall text definition of Palimpsest and text pieces. Each page was printed as a ghost underneath the current page, acting as a palimpsest of the layers of history in the city.