The Collaborative Campus Planning Project
In planning for Sustainable Cleveland 2020, Mayor Frank Rich initiated a series of projects geared towards rebuilding the city of Cleveland. One such effort was the "Collaborative Campus Planning Project" in the Campus District. The district contains two large college campuses (Cleveland State University and Cuyahoga Community College Metro Campus), and a large hospital complex (St. Vincent's). A community of artists resides in the old industrial area along the district's north-east side. Home to a community of people who, though poor, have lived in the area for a few generations, the Campus District is undergoing significant change. The community is, as are many such neighborhoods, a significant safety net for the residents. 

The Planning Project was charged with crafting a new vision for the area, one that included it's richest resource: the people who live there. Seven designers along with a team of researchers and writers, worked alongside members of the community to craft a plan for the district's future. The team ultimately created a series of "Walks" that built upon and expanded the resources that exist in the district: people, gardens, businesses and culture. This section shows the boards that were on display at a number of presentations and exhibitions showcasing the work of the team.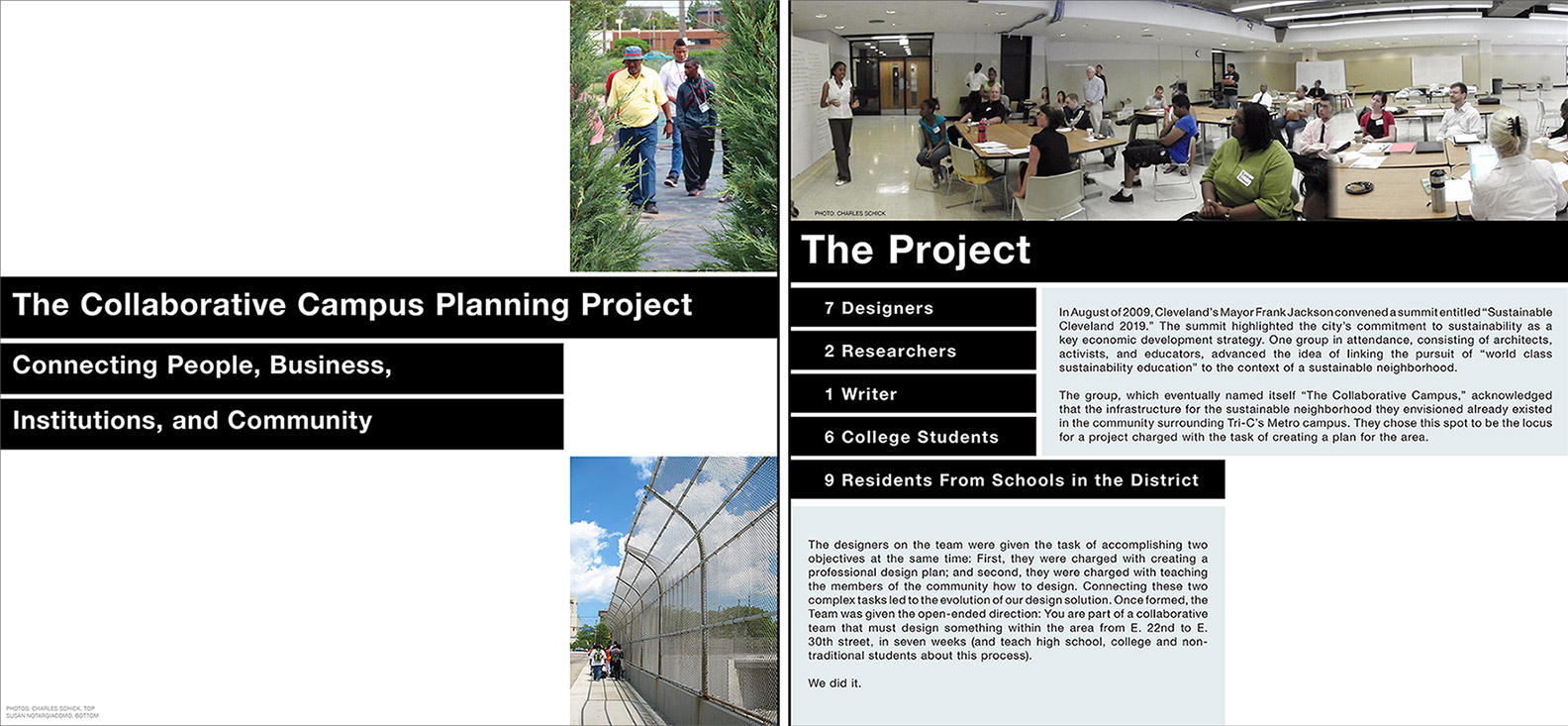 Introductory signs for installation about the Collaborative Campus Planning Project (CCPP).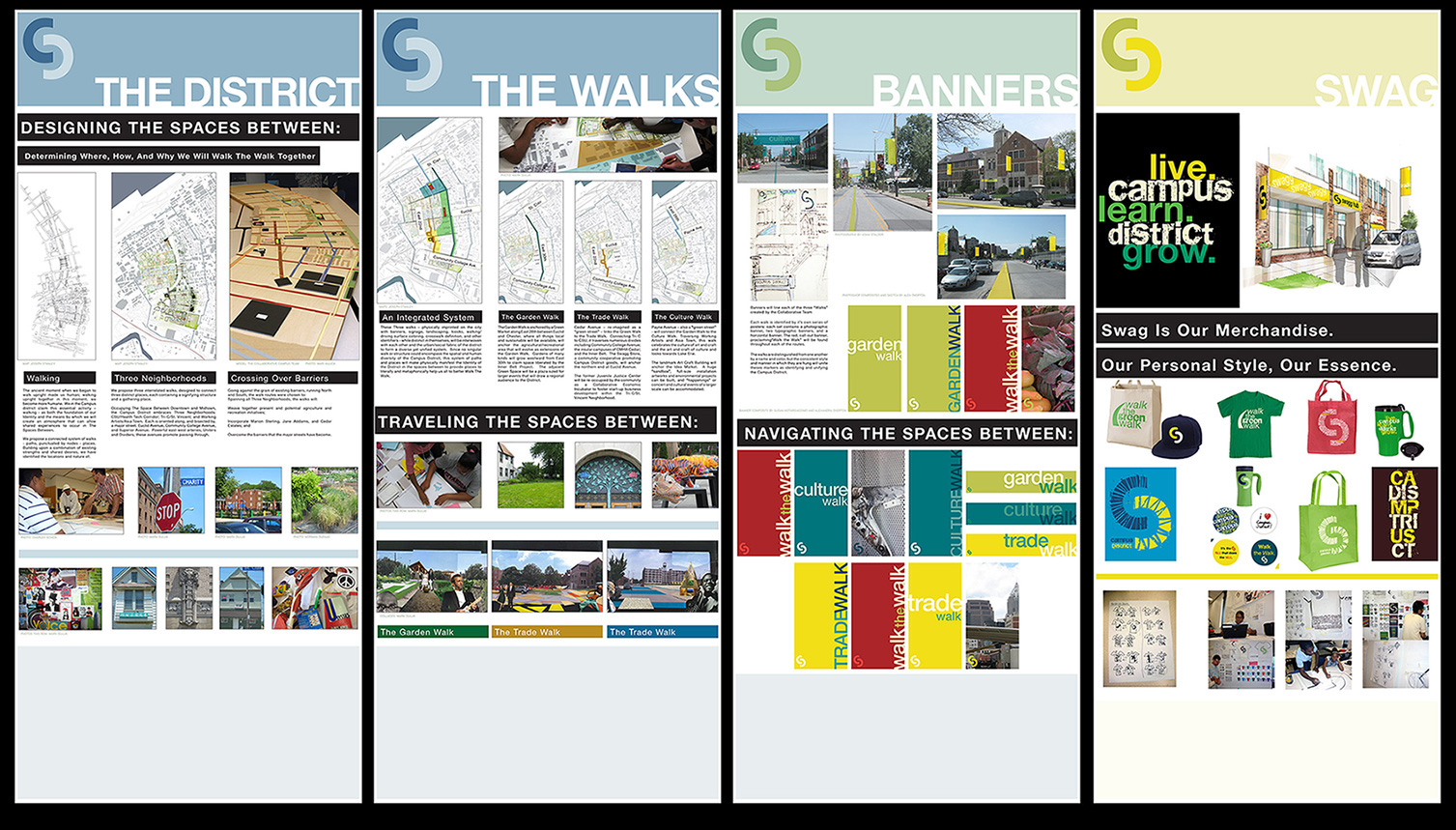 Boards that showcase the project theme, "The Spaces Between". As they struggled with the complex nature of the district, including the various diverse communities housed within, the team became inspired by a quote from Miles Davis, "Music exists in the spaces between the notes." By accepting the diverse communities involved, the team was able to craft new ways of working with the "spaces between" all the stakeholders in the district.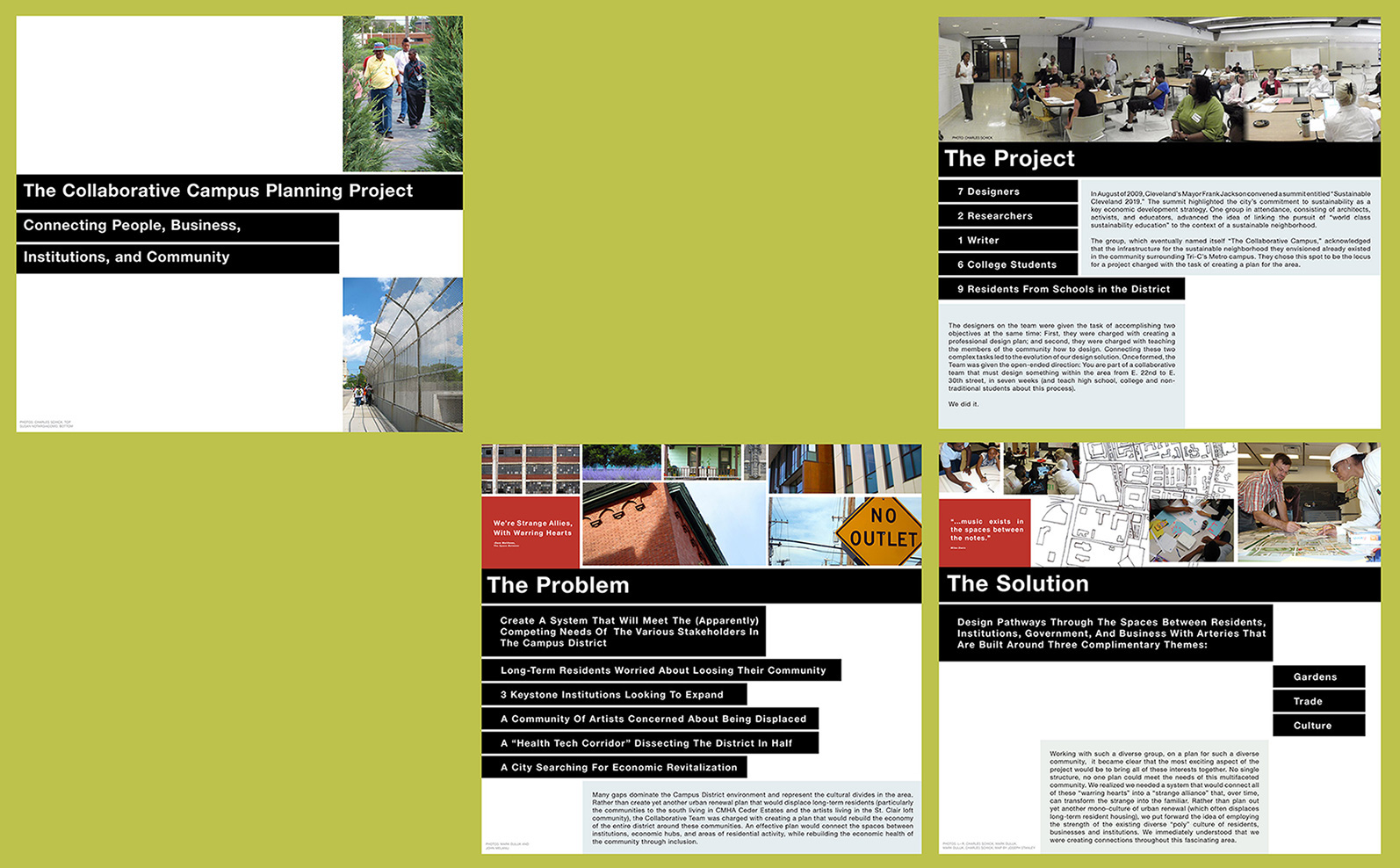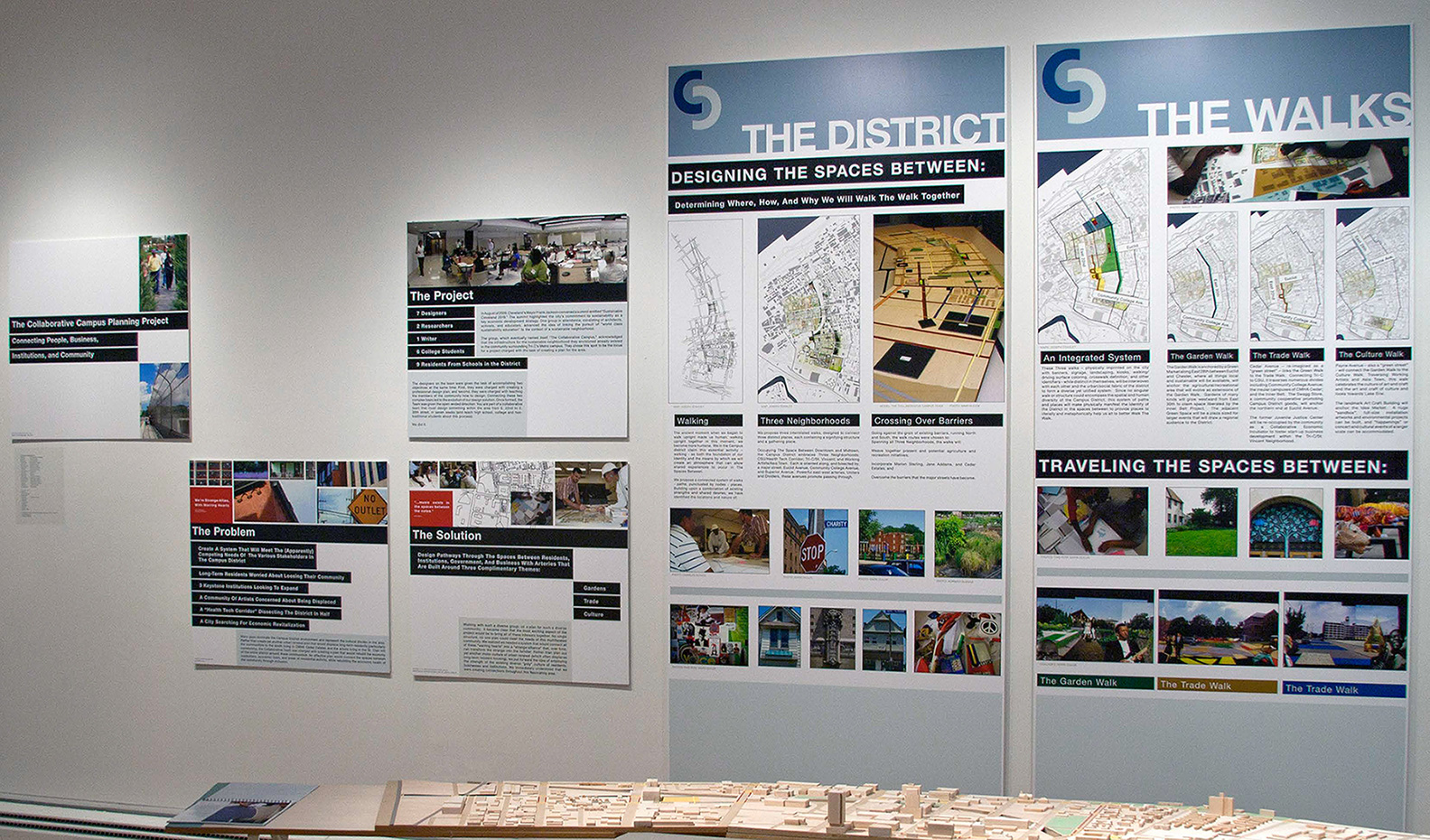 Exhibit showcasing the plan. Boards designed and art directed by Mari Hulick, Model designed and art directed by Mark Duluk.